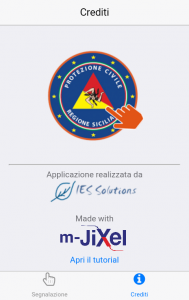 It is now available on the App Store and Google Play Anch'ioSegnalo (IAlertToo), the App developed by IES Solutions for the Civil Protection of Sicily Region: it allows citizens to send alerts directly to the Control Room of the Civil Protection. They will receive the messages through the GECoS platform, another solution developed by IES.
It is possible to send alerts about dangerous situation from anywhere in the Sicilian territory, including minor islands: in order to be able to send alerts, you need to register.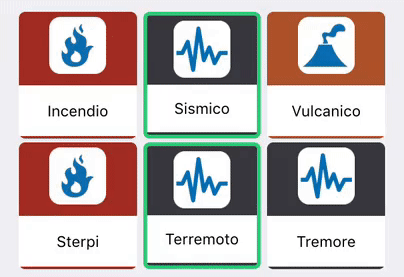 Once logged in, you must select the type and the sub-type of the event you are witnessing, then you have to insert a description of the event and to attach at least a photo (by selecting the camera icon in the App). Without the description and the photo, the App will not send the alert.
Anch'ioSegnalo calculates the location of the user by GPS system, so to report location and address in the user's alert. It is also possible to modify the location of the event simply searching a geographic address (always within the Sicilian territory) or using directly the map. In both cases, the change is limited to the area within the blue circle that has the user location as its centre.
Then just click "Send" and the alert will be received by the Civil Protection. Nothing easier than that!
We remind you that Anch'ioSegnalo is a supporting tool for the Civil Protection, and we strongly suggest you a responsible use of it.
Download Anch'ioSegnalo from the Apple Store or from Google Play! Just click on the icons to get there!
Learn more about Anch'ioSegnalo on its webpage, click here!
Anch'ioSegnalo is an App made with m-Jixel: the App by IES Solutions for sending alerts from anywhere with one click. Learn more about it on its page, click here or on the icon below!