Description
SLAB View is a graphical user interface for the SLAB model – an atmospheric dispersion model for denser-than-air releases. SLAB View is an ideal tool to predict hazardous zones and potential impacts of accidental releases.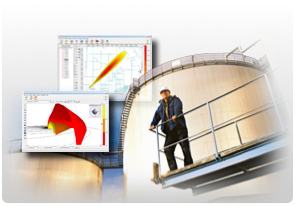 SLAB View is able to show you how the release develops over time, as well as what the total footprint of the release will be.
SLAB View can model continuous, finite duration, and instantaneous releases from four types of sources:
a ground-level evaporating pool
an elevated horizontal jet
a stack or elevated vertical jet
and a ground-based instantaneous release
The SLAB model was developed in the 1980s by Lawrence Livermore National Laboratory (LLNL), with financial support from the Department of Energy (DOE). The SLAB model is currently distributed and supported by the US EPA.
It's possible to view details about Lakes Enviromental products on You Tube Channel.


IES Solutions distributes Lakes Environmental products
Additional information
| | |
| --- | --- |
| Licenza | Academy, Commercial |