SEVEX
SEVEX View is an advanced 3D complex terrain gas model. This state-of-art model is extraordinarily powerful, capable of providing realistic modeling of complex three dimensional emergency releases.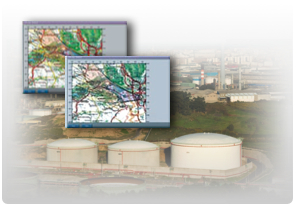 SEVEX View is the result of a cooperation of Lakes Environmental Software, ATM-Pro, the Walloon Region of Belgium, the Faculté Polytechnique de Mons, the Université Catholique de Louvain, the Université de Liège, and SOLVAY.
SEVEX View is based on state-of-the-art modeling tools such as :
Leakage rate, jet, rainout, pool evaporation, heavy dispersion
Complex terrein – topography and land use
3D meteorology & 3D passive dispersion
[U/C]VCE & BLEVE
Explosives
SEVEX View is a trademark of ATM-Pro and Lakes Environmental Software.



IES Solutions distributes Lakes Environmental products