Today, 17th May, a Workshop on Common Information Space has been held during the "7th Event of Community of Users on Secure, Safe and Resilient Societies". The Community of Users, supported by the European Commission, aims at reducing the current fragmentation in security research and at facilitating information exchanges among and between policy-makers, research, industry (including SMEs), practitioners (first responders, civil protection units etc.), and the general public. The EU, through the Community of Users, wants to strenghten its capacities in disaster risk and crisis management, as well as to improve resilience in CBRN-E (Chemical, Biological, Radiological, Nuclear and Explosive) and natural and man-made disaster management.
The CoU agenda
The Community of Users Event was held on 15th May, with a session dedicated to end-users and one focussed on cyber security of critical infrastructures. It was followed by two days of related thematic Workshops.
Yesterday, CBRNE events (Nuclear – Biological – Chemical – Radiological – Explosive) represented the main topic, with also the on-going National CoU actions being addressed.
Today was the last day of the event, and it included 3 parallel sessions: chemical hazards, Common Information Space and standardisation.
Each session was attended by representatives of European Commission, research institutes and industries, as well as members of on-going EU-funded projects.
The Common Information Space session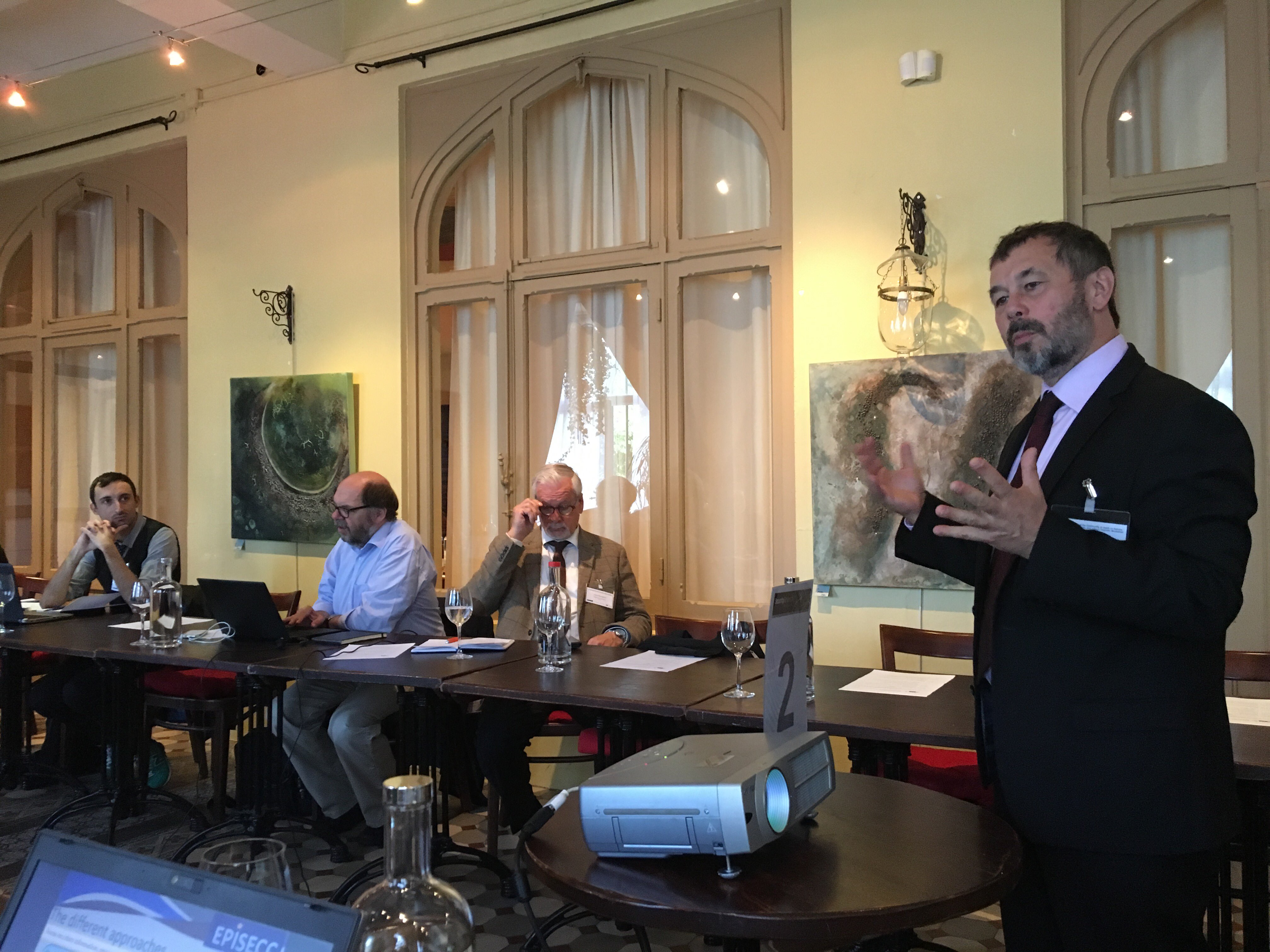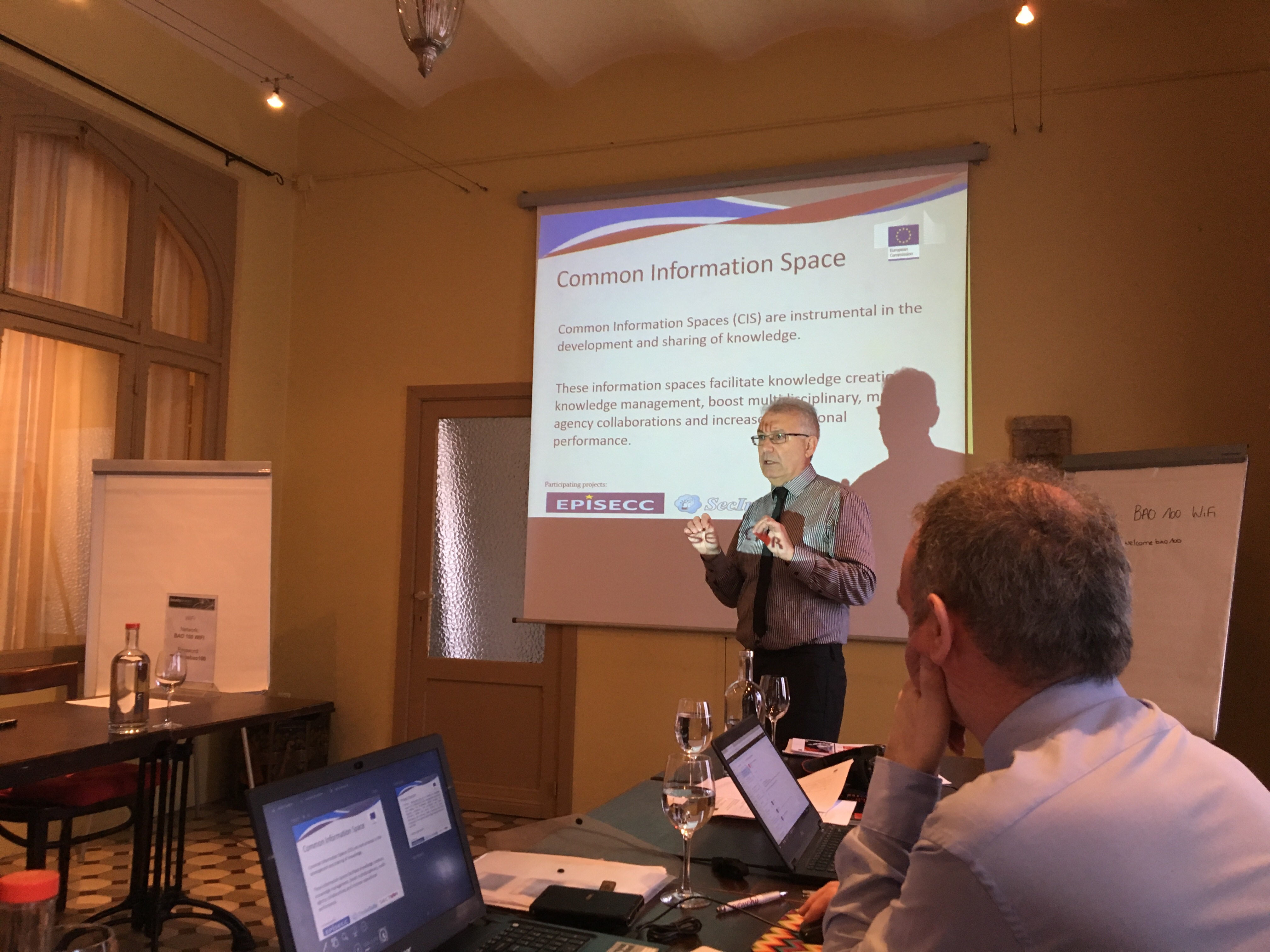 Three EU-funded projects (SECTOR, EPISECC and SecInCoRe)  shared their experience, knowledge and points of view about several aspects of the Common Information Space. The session was introduces by Philippe Quevauviller (representing the European Commission – DG-HOME) and Tom Flynn, member of the SECTOR project and convenor of the session.
One of the main panels was focussed on three fundamental aspects of an information sharing space:
a "Pan-European inventory", which collects information about past disasters and provides useful lesson learnt
taxonomies, a crucial concept for a complete understanding of the message between different organisations and different languages
standardisation, another pillar in the field of information sharing, as well as several other domains
Round tables on technical perspective of the CIS (including its Cloud-based nature) and end-user perspective have been held, with the end-users being represented by Peter de Bruijn of the SECTOR project.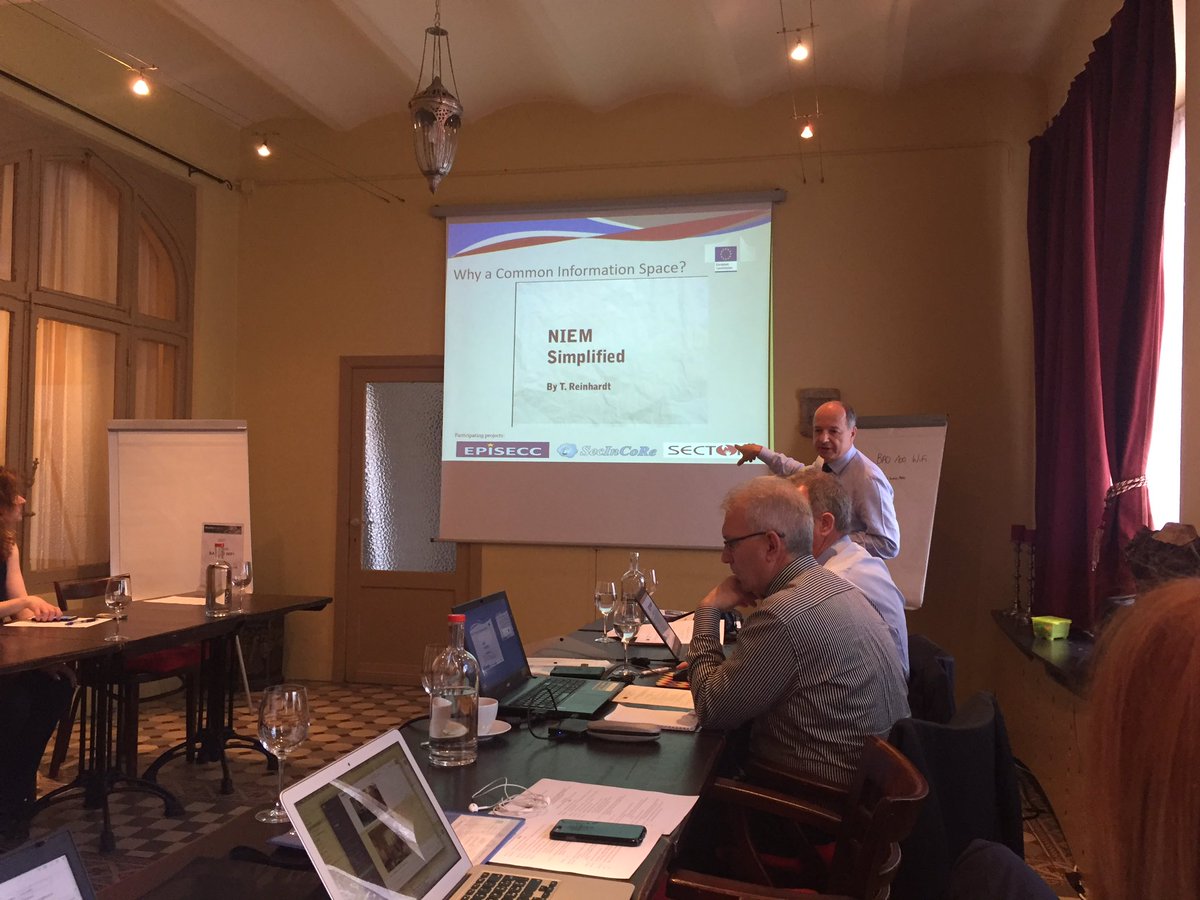 Another topic, often underestimated but assessed in this session, is the ELSI concept. The panel was about the ethical, legal and social implications that might be generated by the use of the Common Information Space. This attention on the impacts of the CIS denotes the will of the participants of considering every detail of using the CIS, not only from a technical and practical point of view, but also keeping in mind the possible effects that it may generate, also in the future. By doing so, solutions for the possible effects can be designed and developed.
Uberto Delprato, CEO of IES Solutions and member of the EPISECC project, participated to the event, holding speeches during the sessions on "Common Information Space – A shared vision" and in the one focussed on the standardisation.
Recap
What: 7° Community of Users and thematic Workshops
When: 15/05/2017 – 17/05/2017
Where: Brussels, Belgium
More info: https://www.securityresearch-cou.eu/ (Community of Users), https://www.eiseverywhere.com/ehome/231339 (CoU agenda), https://tinyurl.com/n342k56 (CIS session agenda), https://www.episecc.eu/ (EPISECC project)