On 15 September 2016, Gerhard Zuba (Frequentis) presented the EPISECC paper entitled "Defining data ownership in disaster management" at the EnviroInfo 2016 conference in Berlin.
One of the authors of the paper is Dr. Uberto Delprato, CEO of IES Solutions. The other authors are members of the project as well: Gerhard Zuba, Lina Jasmontaite (KU Leuven), Georg Neubauer (EPISECC Project Manager, AIT) and Alexander Preinerstorfer (AIT).
The presentation addressed the following aspects:
1. Defining data flows and design process in the EPISECC: Why is it important?
2. Information inventory and a data mapping exercise
3. Common Information Space: EPISECC Approach
4. Common Information Space and its objectives
The EPISECC paper is available at this address; to learn more about the project, you can visit its website at https://www.episecc.eu/.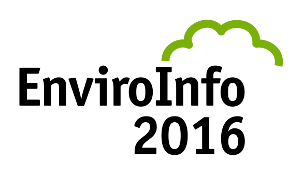 The EnviroInfo 2016 is the 30th edition of the long standing and established international and interdisciplinary conference series on leading environmental information and communication technologies. Combining and shaping national and international activities in the field of applied informatics and environmental informatics in making the world a better place for living, the EnviroInfo conference series aims at presenting and discussing the state-of-the-art development on ICT and environmental related fields.
More information about the conference is available here: http://enviroinfo2016.org/