The participation of IES Solutions at the EENA Conference 2016, held in Prague from 6th to 8th April, has been quite successful. Approximately 600 delegates from about 50 countries attended the EENA Conference, coming from emergency services, private companies and research institutions. A lot of attendees visited the IES Solutions booth, were it was possible to discover the new JIXEL-RADIO, the component of the Jixel suite that allows you to broadcast messages on the radio within seconds. The visitors had the opportunity to write their own message that was then broadcasted and read by our text-to-speech engine. Moreover, the presentation by IES' CEO, Dr. Uberto Delprato, on multi-channel broadcasting of alert messages, has gained wide consideration from the authorities' delegates, very interested to the possibilities of multi-channel mass alerting.
During the conference our team has met several representatives of end-user organisations and companies operating in the field of security and emergencies: among them, Dr. Uberto Delprato and the other partners of the EmerGent project met Tom Tarantino, Public Policy Manager of Twitter, which participated at the conference with a speech about the use of Twitter for crisis response.
Our booth: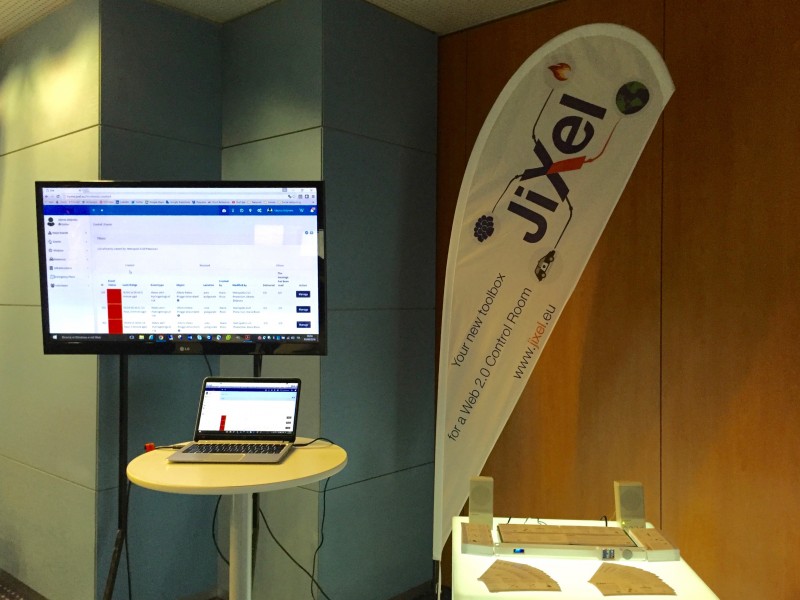 Tom Tarantino meeting the EmerGent team:

If you want to see Uberto Delprato's presentation,"Multi-channel broadcasting of alert messages", click here.
To learn more about JIXEL-RADIO and the whole suite, visit www.jixel.eu