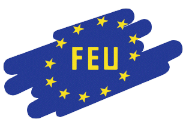 Dr. Uberto Delprato, IES Solutions' CEO, will attend the next FEU meeting that will be held in Barcelona from June 29th to July 2nd , at the Evenia Rocafort. FEU (Federation of the European Union Fire Officer Associations) is an organisation focused on everything related to disaster management, safety and rescue operation; during its meetings its members discuss about current situation and future programmes related to citizens' safety .
Dr. Delprato will talk about the recent developments of the EPISECC FP-7 project and mass-alerting solutions such as Jixel-Radio, that allows Emergency Services to alert citizens through the radio broadcasting of messages.
To learn more about EPISECC project, click here. To learn more about Jixel-Radio, the new solution developed by IES, click here.