Interoperability is the system's capability to cooperate and to exchange information with other different systems. Nowadays, interoperability has been developed mainly for the administrative services, while, one of the most important applications regards rescue and emergency systems.
The international conference, organized by The Italian National Fire Brigade (C.N.VV.F.), will deal with the possible technical solutions as whole, that will enable to exchange essential information in a better way, from one organization to another, improving the citizens's safety through a major efficiency of the system itself.
In the conference significant experiences, made in Italy and in European Countries, will be explained, funded by European Commission to promote the use of innovative technologies for the cooperation of the rescue and emergency organizations.
The conference will take place in Rome, at the Istituto Superiore Antincendi next april 28th.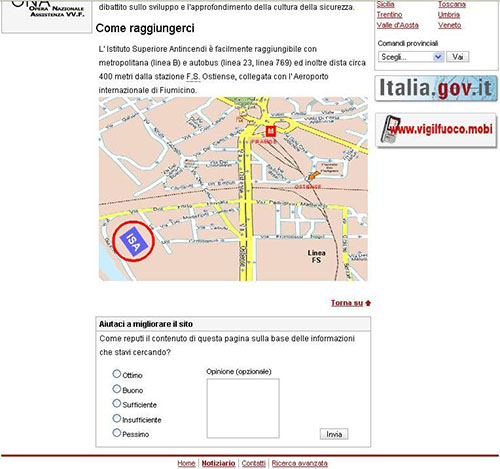 Partecipation is free, but registration is necessary (please, send a message with the name of your organization or society to [email protected] ).