Partners

Administration of the Republic of Slovenia for Civil Protection and Disaster Relief
Uprava Republike Slovenije za zaš?ito in reševanje, Ministrstvo za obrambo (Administration of the Republic of Slovenia for Civil Protection and Disaster Relief) (hereinafter referred to as URSZR) is a constituent body of the Ministry of Defence. It performs administrative and professional protection, rescue and relief tasks as well as other tasks regarding protection against natural and other disasters. URSZR is divided into six internal organizational units (four sectors and two services) based in Ljubljana as well as 13 other URSZR branches operating throughout Slovenia. Within each branch there is a regional notification 112 centre that performs a 24-hour duty service. Altogether, 300 people are employed at URSZR branches and notification centres.

Civil Protection of the Friuli Venezia Giulia Region
The Civil Protection of the Friuli Venezia Giulia Region (PCRAFVG) was born after the catastrophic experience of the earthquake of 1976. From the official foundation in 1986 PCRAFVG has grown up and has improved focus on the protection of environment and citizens against natural risks (sismic, idraulic, idrogeologic, wildland fire). The main activities of PCRAFVG are grouped in these tasks: Prevention; Forecasting – Prediction – Alert; Fast intervention – Rescue. The regional Civil Protection System is based on the regional functionaries working in the Operative Center of the PCRAFVG (OC) of Palmanova and the civil protection volunteers organized in the municipality groups. The OC is connected with National Department of Civil Protection in Rome. The Operative Center in Palmanova is composed by: Technical and scientific service for forecasting-prediction, alerting and coordination of rescue h24 control room Monitoring networks and logistic Service of prevention and fast intervention Civil an environmental engineers, geologists and technicians, Volunteers management Administrative service Municipality civil protection groups are formed by 11000 Volunteers organized in: 219 technical-logistic teams 119 fire-fighting teams 1 water rescue team

HITEC Luxembourg S.A
HITEC Luxembourg S.A., a 100%-owned Luxembourg company, has developed its business activities in the field of innovative and quality products and services. The company is ISO 9001 certified for engineering, analysis, consulting, manufacturing, maintenance and sales of systems in mechanics, electronics, physical measuring techniques as well as information and communication technologies. The Luxembourg ESR label for corporate social responsibility (CSR) certifies the commitment by HITEC Luxembourg to monitor and promote an approach to CSR with respect to economic, social and environmental dimensions of its stakeholders. HITEC Luxembourg offers high technology solutions covering different business areas: satellite ground segment technology; customer specific and standard equipment for testing and measuring of physical properties; engineering; consulting; software & ICT development and project management. HITEC Luxembourg serves private and public sector customers at a national and international level. Its business objectives, as a specialized high technology provider are to achieve a strong sustainable market position; to expand its activities at an international level as well as to promote the Luxembourg site through the realization of innovative high quality value-added products and services. HITEC Luxembourg has designed and built Satellite Antennas for SES ASTRA and the new Galileo ground station antennas. HITEC Luxembourg developed a solution called Public Safety Suite that is based on the concepts developed in the EU funded FP6 project u-2010. The company is active as coordinator/technical coordinator or partner in several EU and CELTIC projects (i.e. u-2010, HNPS).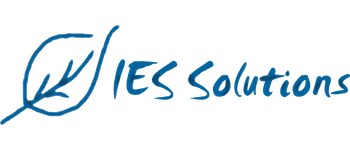 IES Solutions
IES Intelligence for Environment & Security – IES Solutions (IES) is an Italian SME, based in Roma and Catania. As the company name suggests, IES is operating on the market of services and technologies for the Environment and for the Safety/Security domains. IES has a proven expertise in turning ICT research into innovative solutions, particularly for environmental and emergency management. The experience as Project manager of the REACT (Emergency Call Management), LOCCATEC project (earthquakes), REACH112 (Emergency Services for Deaf and Hard-of-Hearing people using Total Conversation) and technical experts in OSIRIS (floods), RESCUER (explosives), VIEWFINDER (chemical accidents), has built a significant background in evaluating the impact of ICT solutions in emergency services domain. Remarkably, the experience gained in such projects has allowed IES to guide the adoption of an XML data format later adopted by the Italian Ministry of Interiors (Dept. of Fire Services) as national standard for exchanging data and ensuring interoperability between Control Rooms (the Common Alerting Protocol). Secure interoperability tools exploiting this protocol have been provided to the Italian Dept. of Fire Services with customisations and extensions to other emergency services. Further to the earthquake in Abruzzo Region (April 2009), the bespoken tools (marketed with the brand name JIXEL – www.jixel.eu) have also been extended to the monitoring of cultural heritage assessment, to the management of the so-called "Fire Season" in Calabria Region (June-September 2009 and 2010) and to the management of emergency calls generated by deaf people. JIXEL has been used during the management of the aftermath of the earthquake in Emilia Romagna (2012). Today, JIXEL is used by the National Corp of Fire Brigades in Italy for managing day-by-day emergency activities, and by the Regional Department of Civil Protection in Sicily (DRPC) for supporting the operations during both small and large scale events, including missions and resources assignment and management, and volunteers coordinations. IES has been involved in two projects (SARFIRE, funded by ASI [Italian Space Agency] and MOSBASE, funded by FILAS Lazio Region) aimed at exploiting Remote Sensing Data combined with ground truth collected by the user for improving forest fire management, and is currently involved in RAWFIE (www.rawfie.eu), a project funded by the European Commission (Horizon H2020 programme) under the Future Internet Research Experimentation (FIRE+) initiative that aims at providing research facilities for Internet of Things (IoT) devices. In the recent years, IES has been the Technical Coordinator of the FP7-SEC project IDIRA (Interoperability of data and procedures in large-scale multinational disaster response actions), Project Manager of the FP7-SEC Support Action ESENet (Emergency Services Europe Network), and has been involved in the FP7-SEC projects EMERGENT (Emergency Management in Social Media Generation) and EPISECC (Establish Pan-European Information Space to Enhance Security of Citizens). It is also participating as technical and domain expert to the CEF Transport 2014 project I_HeERO (Infrastructure for Harmonised eCall European Pilots), focusing on the use of the the Common Alerting Protocol