The first international "Workshop on transport emergencies" will take place in Rome, Italy on March 3rd, 2010. The workshop, organized within the EC funded project SAVE ME, is hosted by the Italian Ministry of Interior, National Fire Corps at the Istituto Superiore Antincendi.
During the conference, significant experiences from Italy and other European Countries will be presented and discussed aiming at promoting the use of innovative technologies for improving passengers safety in transport infrastructures.
IES Solutions deals with the project SAVE ME as partner of the Consortium.
Download the workshop agenda:


save_en.pdf
Invitation:


SAVEME_SH_forum_invitation_2_v1.6.1.pdf
Read more: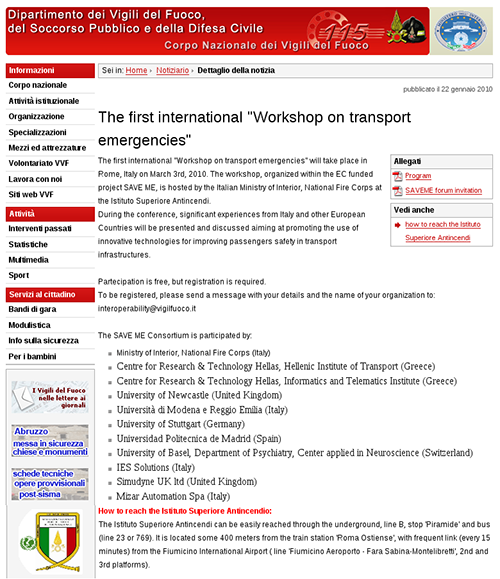 http://www.vigilfuoco.it/notiziario/notizia.asp?codnews=9198