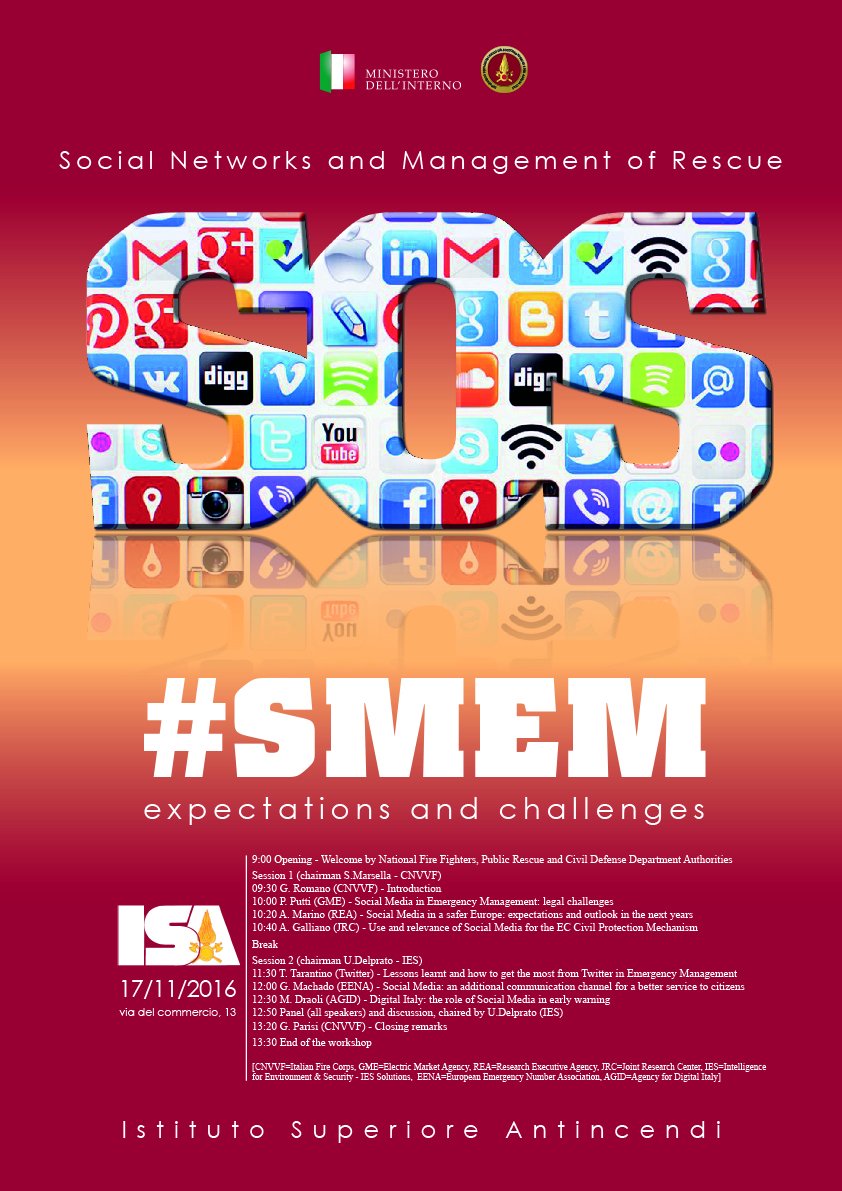 Today, 17 November, the conference "#SMEM: expectation and challenges" will be held at Istituto Superiore Antincendi (ISA) in Rome. SMEM stands for Social Media in Emergency Management: indeed, the conference will deal with the use of social networks and social media during emergencies and rescue. The event has been organised by the Department of Firefighting, Public Rescue and Civil Defence.
The conference aims at examining the use of social media during emergencies, especially regarding the communication from the citizens to the authority. The main focus of the conference will be the use of social media by control rooms for collecting data and information from citizens' messages that request help or rescue.
Several guests from different organisations will participate to the conference. Amongst them, representatives of National Fire Service (including the Head of the Fire Service, Gioacchino Giomi), Twitter, EENA (European Emergency Number Association), AgID (Agenzia per l'Italia Digitale – Agency for Digital Italy), JRC (Joint Research Center) e REA (Research Executive Agency), the Agency part of the European Commission that manages the funding of research projects. Also, experts of digitalisation of control rooms and digital-related law will take part.
Dr. Uberto Delprato, IES' CEO, will be the chairman of the event.
Additional info and registration form are available at this page. The Istituto Superiore Antincendi is located in Rome, via del Commercio 13. To learn how to reach it, click here.