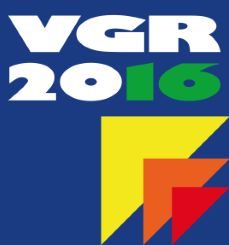 The 8th VGR conference 2016 (Risk evaluation and management on civil and industrial settlements), held in Rome at Istituto Superiore Anticendi (ISA) of the Italian Firefighters from 13 to 15 September, has just ended its works.
The conference, which has become an important national event, has been an opportunity for the stakeholders to discuss about risk analysis, environmental protection and citizens' safety: the discussions included regulations, technologies and innovations. The VGR was not limited to the state of the art of these domains, but it focussed also on innovation and future perspectives. Moreover, formative sessions on specific subjects such as GNL, OFFSHORE, NATECH and SEVESO III has been organised.
The VGR has been organised by the Italian Firefighters, Pisa University, the Superior Insitute for Environment Protection and Research (Istituto Superiore per la Protezione e la Ricerca Ambientale – ISPRA), the National Engineers' Council (Consiglio Nazionale Ingegneri), The Environment Ministry, the  National Institute for Insurance against Accidents at Work (Istituto Nazionale per l'Assicurazione contro gli Infortuni sul Lavoro – INAIL), the Civil Protection Department, and Assogasliquidi, Exxomobil ed ISAB representing the industrial sector.
For further information, please visit the conference website clicking here here