The End Users Advisory Board (EUAB) meeting of the European FP7 Project EPISECC, has been held from the 28th to the 30th of November, 2016, in Vienna (Austria). For the EUAB meeting, the consortium prepared and run a demonstration to show the Syntactical and Semantic Interoperability between emergency management systems of cooperating organisations. Also, the partners showed the communication and tracking of resources equipped with TETRA terminals, always using the concept of Common Information Space (CIS) developed within the project.
The systems:
During the demonstration, 4 systems simulating the tools of different emergency management services have been connected:
Civil Protection of Friuli Venezia Giulia – Italy
Italian National Corp of Fire Brigades – Italy
Fire Brigades of Split – Croatia
Austrian Red Cross – Austria
Amongst the tools, the partners used JIXEL, the communication and management platform developed by IES. The demonstration took into account a cross-border emergency scenario related to the aftermath of a relevant seismic disaster. The demonstration, as part of the testing and preparatory activities for the final PoC (Proof of Concept) of the project, triggered important discussions and the collection of useful feedback for the prosecution of the project's activities. Dr. Giovanni Tusa from IES Solutions has been participating to the activities.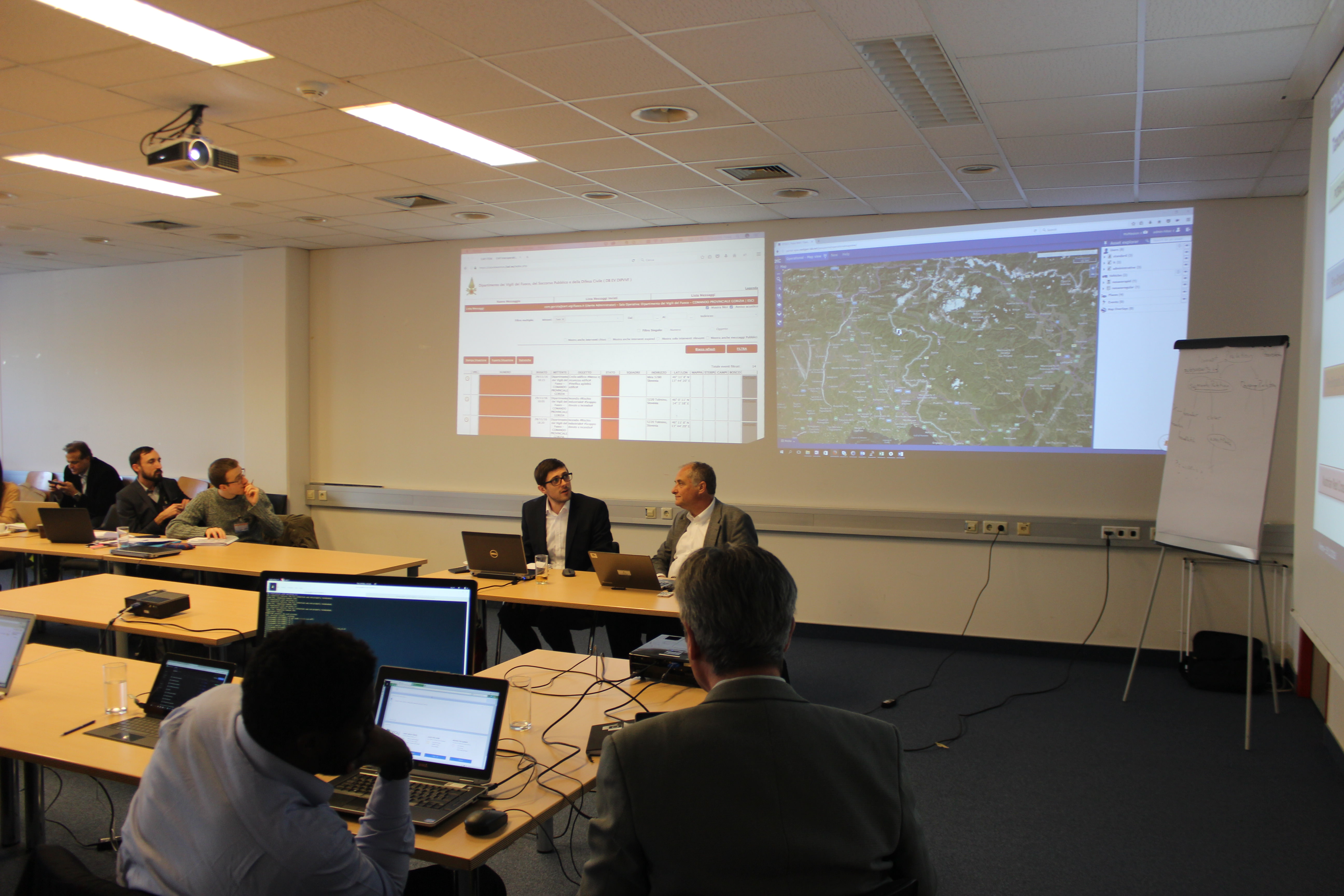 the tools: JIXEL from IES (left window)  and DISP from HITEC (right) in action
What: EPISECC End Users Advisory Board (EUAB) meeting 
When: 28-30/11/2016
Where: Vienna, Austria