From May 23-28, 2022, the Global Platform for Disaster Risk Reduction (GP2022), the global event where governments, the United Nations and all stakeholders come together to implement methods and tools to further accelerate the implementation of strategies for monitoring and reducing risks, will take place in Bali, Indonesia.
During this seventh edition of the Global Platform for Disaster Risk Reduction in Bali, IES Solutions will be present with the presentation of RESILOC in Booth #2 and will illustrate, to the approximately 6500 delegates, what has been developed in Europe and is being tested in the city of Catania as well as in Gorizia, Tetovo -Bulgaria and West Achaia – Greece.
The RESILOC (Resilient Europe and Societies by Innovating Local Communities) project aims to study and implement a comprehensive framework of studies, methods and Software tools that combines physical aspects with the less tangible aspects associated with human behavior.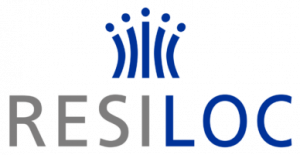 The goal of RESILOC is to implement new strategies to improve the preparedness and recovery processes of local communities in the face of different types of emergencies, especially environmental ones (e.g., earthquakes, floods, fires).
RESILOC provides a governance tool to help prioritize structural/economic/social actions to improve community resilience.
The platform developed as part of the project is a framable support between practical actions and policy decisions, useful to have an objective view of the elements that characterize resilience and on the basis of which intervention priorities can be identified, understanding what can be done taking into account objective conditions, implementation goals and economic availability.