Today the members of the RAWFIE project (Road-, Air- and Water- based Future Internet Experimentation) held a techical meeting in Athens.
Among the topics, the integration of new Testbeds and UxVs (Unmanned Vehicles), towards the first operational prototype of the platform in June.
Dr. Giovanni Tusa participated to the meeting as representative of IES Solutions, which is a member of the RAWFIE project.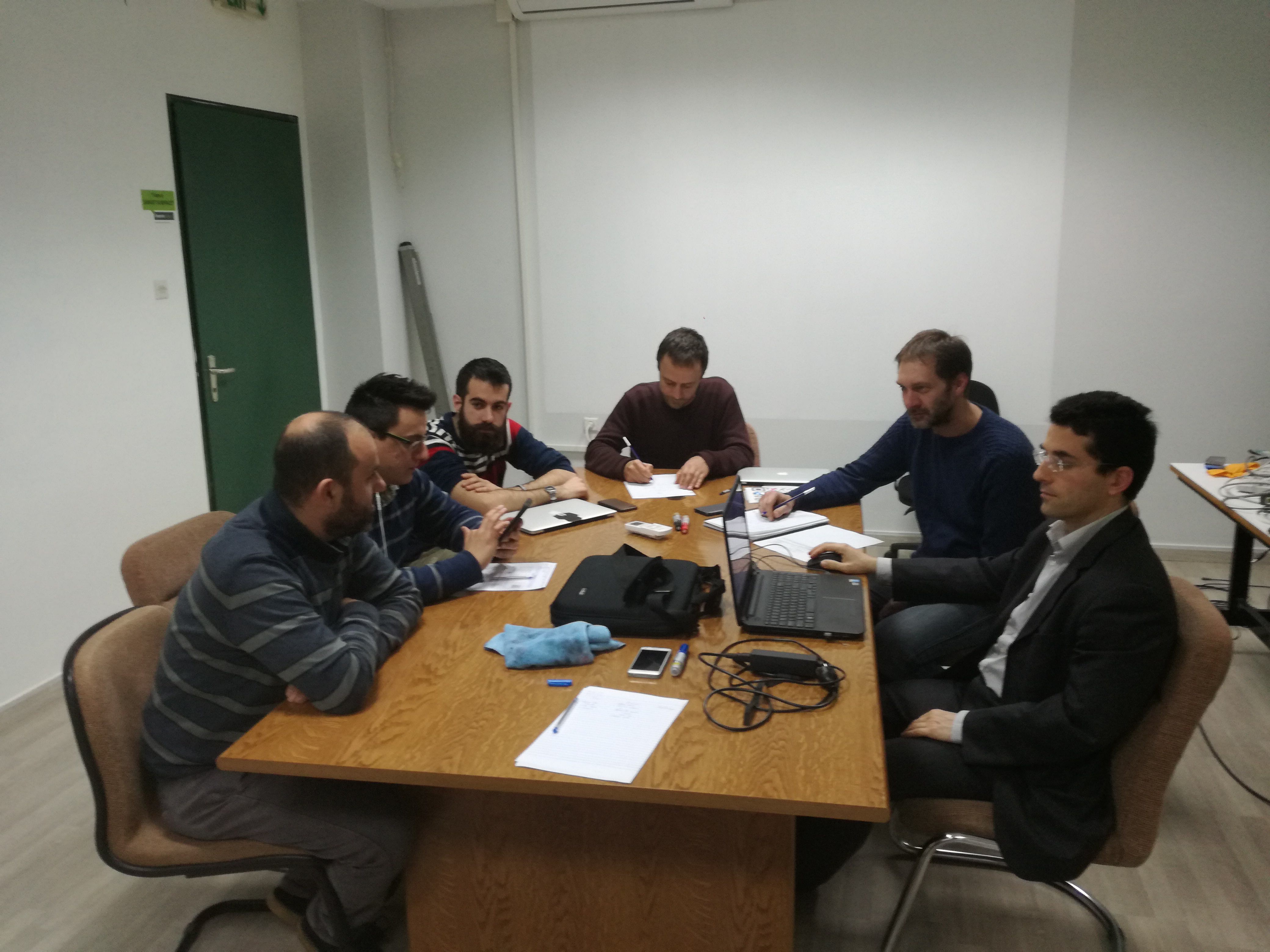 Part of the RAWFIE team at work
Recap
What: RAWFIE project technical meeting
When: 17/03/2017
Where: Athens University, Athens, Greece
More info: http://www.rawfie.eu/ (RAWFIE project)